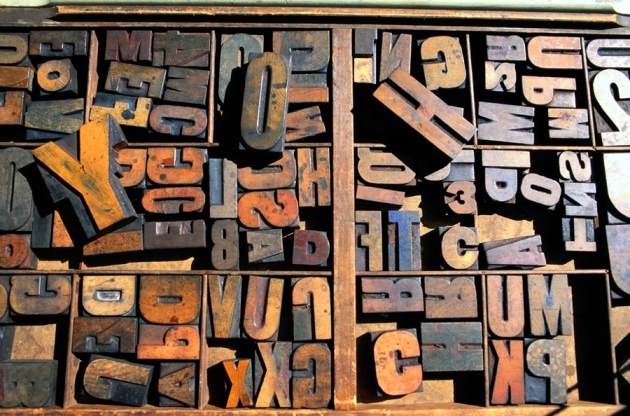 Sometimes, the enormity of what one can achieve when putting pen to paper is lost in the everyday nature of the task itself.
When I started working as a copywriter it was for a company that sold websites, largely to tradespeople, but to pretty much anyone that wanted a website. I considered copywriting a smaller part of the task that would get the customer the exposure they wanted without realising that the copy itself would also be a big part of the draw.
Sure, SEO (Search Engine Optimisation) is important if you want to get your website noticed, but once you've driven your audience to your content, you want them to read it without thinking it's been amateurishly thrown together by someone who just fills website pages. You want it to be taken seriously and to prompt a response.
I didn't realise that copywriting was an actual skill until I saw what business owners would propose as the content for their website. At first I was surprised, but then it was pointed out to me that accountants, plumbers, driving instructors and any other skilled, qualified professionals are not in the business of writing copy; they're in the business of whatever it is that they are skilled and qualified in. The writing is my job. That's what they pay me for.
For some reason, no matter how many botched attempts I've made at fixing leaky taps or doing my own tax returns, it still surprises me when I get to bill people for a small amount of body text, or even just a heading.
One of our clients is one of the biggest special effects houses on the planet and they can create pretty much anything you might ask of them. In one film they'll apply the explosions, in another, they'll create a whole universe of alien landscapes, spaceships, weird and wonderful creatures, fantastic beasts and talking racoons with large, plant-life sidekicks. In some films, you might not even notice their work, such is the skill with which they coat the framework of an alternative reality with subtle, genuine, believable surfaces, cracks and everyday objects.
Given such endless creativity, you might think it strange that they look outside of their own resources for simple, but effective wording to encapsulate the sum of their efforts in one catchy little paragraph.
They don't have that facility.
Nor should they: this is not their craft. You wouldn't ask Van Gough or Banksy for a pithy line or paragraph to help the viewer understand their work. There are no signs in the Sistine Chapel written down by Michelangelo introducing you to the brush technique he used on the ceiling. The work speaks for itself.
Words are best left to those who deal in words. That's what we do. That's why our clients come to us.
So next time you want to tell people about your business in a way that will generate a healthy response, remember, copy writing is a skill. If it's a skill you don't have, give us a call.