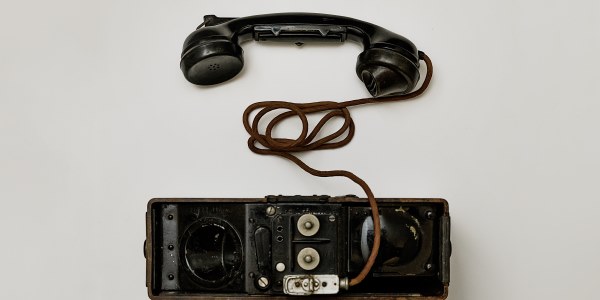 Is there a case for keeping telephony resources in house?
At Industry, we work both ways. We've partnered with telemarketers to follow up on the leads from many of our successful campaigns and we've run email campaigns for clients with their own telephony resource.
The results? Mixed.
For us, passing on leads isn't the end of the job; if we want to keep working with you, we want to be sure that the leads we provide are worth the money you pay for them.
The first thing to note is that we see a common failure to follow up on leads generated by email campaigns from our clients. There's often an feeling that if a prospect isn't sales-ready as soon as we've established their interest, it isn't worth following up.
Using an external provider means that you can dictate what you consider to be a valid opportunity and push for the best results. On the other hand, your sales force will have a much better understanding of your proposal than even the most well briefed of external telemarketers.
So how do you choose which way to go?
In my experience, in-house sales team don't treat all leads as efficiently as they should. I worked for a website company that gave their sales team a salary that meant they didn't have to bust a gut to get paid, and I've worked for a manufacturer whose sales team were so target driven, only the really ripe opportunities were followed up and nurture pipelines were discarded along with any future business those prospects may have brought to the table with a little TLC. Of course, if you don't have the luxury of your own sales team, the choice is removed and in come the contractors.
Either way there are benefits and disadvantages. Ultimately your own situation will dictate how your business follows up leads and how effective this is.
One thing's for sure – before you start telephony, it's always best to have warm leads for the strongest results. Find out how Industry can help you get these by emailing us at falon@ideas-industry.com.